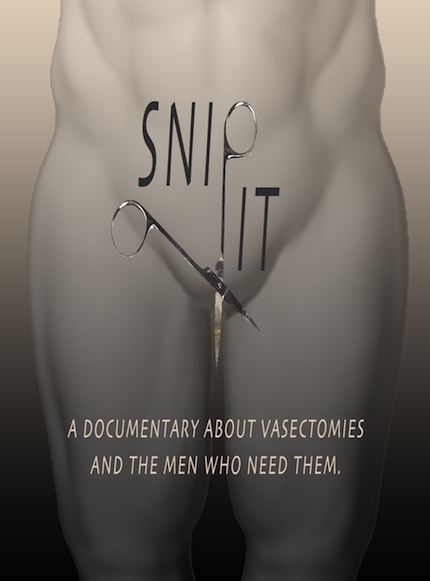 To all the irresponsible men out there - Snip It!
Men who cannot afford to support their children keep reproducing at record speeds, while the responsible men of our world use some sort of protection. We set off to find these men with more than 4 kids with different women, who are behind in child support, to promote vasectomies. We explain what a vasectomy is, show a vasectomy and talk to countless experts regarding the procedure. The risks, can it be reversed and sperm banking are all part of the education process.
There are adverse effects of men who irresponsibly produce children because the majority will be raised on welfare, grow up in foster care, join gangs or become homeless. We talk to several foster kids, the kids of the men we promote vasectomies to and the society who have to aid in the welfare of the unwanted children. If left up to these men, they would continue to procreate until, "God finds a way not for me to have kids anymore."
Can a movement be formed to gently pressure these unfit fathers to Snip It if they realize the destruction they are causing? Can we convince lawmakers take a cue from Thailand and offer free vasectomies on our King's birthday, Martin Luther King or Elvis? Will one of the dad's get a vasectomy and stop having kids that he is not planning on supporting financially, emotionally, or physically?
Myths, religion, culture, ignorance and the media stand in the way of these men and their responsibility. SNIP (Say No Irresponsible Parenting) is trying to make a difference to the future of the children these men already have by showing their dads how to be responsible. 71% of all high school dropouts, 85% of all youth sitting in prisons and 90% of all homeless kids are from fatherless homes. Twenty minutes and a bag of peas is time and money well spent that will save millions in child support, welfare and cash assistance programs in the future.